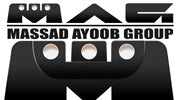 Massad Ayoob - MAG20/Classroom - Armed Citizen's Rules of Engagement
Registering for Massad Ayoob Group Classes PLEASE READ THE FOLLOWING REGISTRATION INFORMATION CAREFULLY Pre-registration is necessary for all MAG Classes.
To enroll in a MAG course, please include the following:
1. Print out and complete this registration form.  You may scan it and email it to info@TacticalResponse.com or mail to Tactical Response PO Box 385 Camden, TN 38320. Please include a copy of one of the following below.
2. Due to the nature of our instruction, it is necessary to provide us with one or more of the following with your registration:
a. Current State Issued Permit to carry a concealed handgun
b. Current FFL - Federal Firearms License
c. Current FOID Card (Illinois Residents only)
d. Current Police or Military ID
e. Other current proof of clean criminal record. Most sheriff's departments will run these for you at a nominal fee, done routinely in many occupations.
3. Full payment is required with registration. Our courses fill rapidly please register as early as you are able. Please make checks out to class host. Cancellation must be 30 days prior to the first day of class to qualify for a refund. Graduates of a given class may attend the same class again at ½ price. These refresher students may also have an opportunity to work on the firing line to work with the staff instructors. All correspondence will be done by email, if you do not have an email address please let the host know so other arrangements can be made. All information about lodging, equipment lists, and directions will be on the website, if you need more information or have any other questions please contact the person hosting the class or email:

---