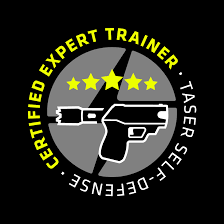 TASER Civilian Instructor Course
ALL REGISTRATION WILL GO THROUGH GUEST INSTRUCTOR
CLICK ---> HERE <--- TO REGISTER
So you want to become a Civilian Certified TASER Self-Defense Instructor and teach TASER end-user Energy Weapon (EW) courses like PS&Ed offers? Matt Mallory is one of only 19 TASER Master Instructors in the world – authorized to teach this instructor course – under the Axon brand. Upon successful completion of this four-hour instructor level course you will be listed as a Certified Trainer on the TASER Self-Defense Site and authorized to teach the end-user classes to civilians on all of the TASER devices that the general public has access to.
PROGRAM DETAILS
Course Investment: $550 OR $1,500 which includes the below…
  – 3 X Live Training Pulse devices
  – 2 X Live Training Bolt 2 devices
  – 20 X Live Cartridges for 1st class
  – 10 X Targets
Course Length: 4 hours
Certification Requirements: Pass written test with 80% and pass practical test
Certification: Civilian TASER Self-Defense Instructor
Certification Length: 2-years
Attendance Requirements: Certified Instructor (NRA, USCCA, Martial Arts, Govt.)
NOTE: You will NOT be exposed to electricity as part of this course!
---