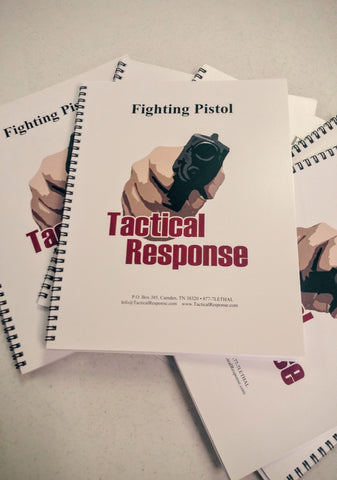 Fighting Pistol Handout
 James Yeager made the best handout for the best 2-day pistol class ever!
There is so much info is contained in the class students couldn't take enough notes! It could actually be considered a book. This handout is best when used in conjunction with the Fighting Pistol Class however there is a ton of good information regardless and even includes a class outline. 
High quality with 50 pages on heavy paper professionally printed. 
---