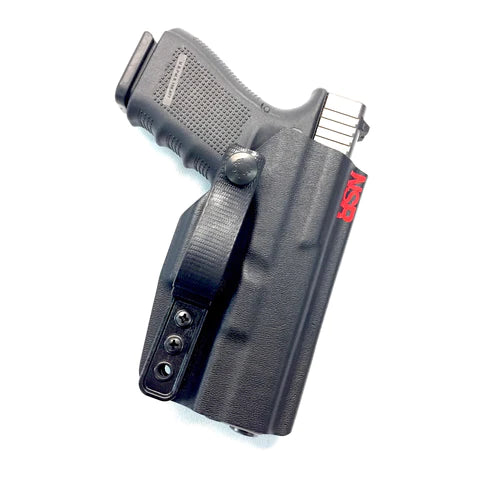 Black C-1 Appendix Holster for Glock 17/22, 19/23, 26/27, 34/35 in
NSR Tactical's C-1 Appendix Holster
Our most popular Appendix rig!
Includes:
-ALL GLOCK DOUBLE STACK HOLSTERS ARE CUT TO G-19 LENGTH
- One Tuckable Strut and soft loop. It allows you to tuck your shirt in if needed.
- Pull The Dot Directional Snaps
- Completely Ambidextrous by switching the strut to the opposite side
- Compatible with Gen 5 Glocks
- It is not compatible with external safeties.
---